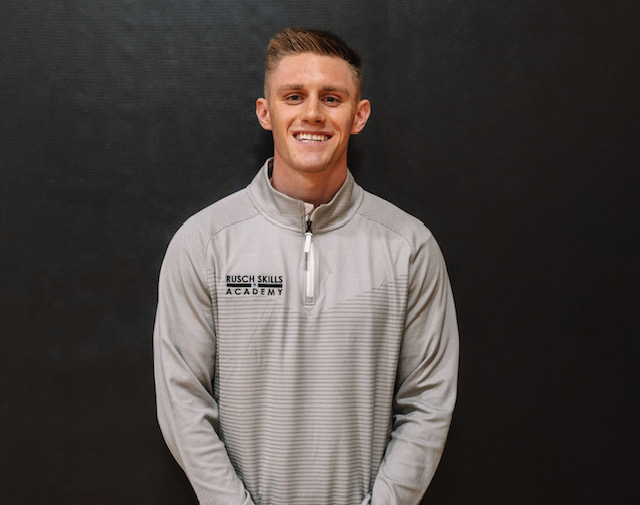 MASON RUSCH
Founder & Head Trainer
Mason is a former college basketball player for Asbury University. He lives in Clayton, North Carolina, where all of his training takes place. Mason grew up in Kentucky, where he scored over 2,000 varsity career points by his junior year of high school, shattering his school's scoring record. Along with this record, he won conference POY his sophomore and junior years at his high school in Kentucky. His sophomore season, he was ranked #7 in the state of Kentucky for scoring, averaging 26 points per game. For his senior year, he and his family moved to Clayton, North Carolina where he joined the Clayton Comets. Mason came in and made an immediate impact, leading his team to the Elite 8 of the state tournament and making all-conference, all-district, and all-county teams. He graduated from Clayton High School with 8 college offers to play at the next level. Mason is living proof that you don't have to be a certain size or have a certain degree of athletic ability to chase your dreams and play at the college level. He is fresh out of college and brings a new perspective to innovative training, understanding exactly what it takes to develop your athlete.
Mason's life verse is Philippians 4:13
"I can do all things through Christ who strengthens me."
JOIN OUR COMMUNITY!
Schedule your FREE training evaluation today.
Contact
Phone: 859-695-3986
Email: [email protected]
Location: 11407 US-70 BUS W, Clayton, NC 27520
---
Copyright © 2022 Rusch Skills Academy. All rights reserved.